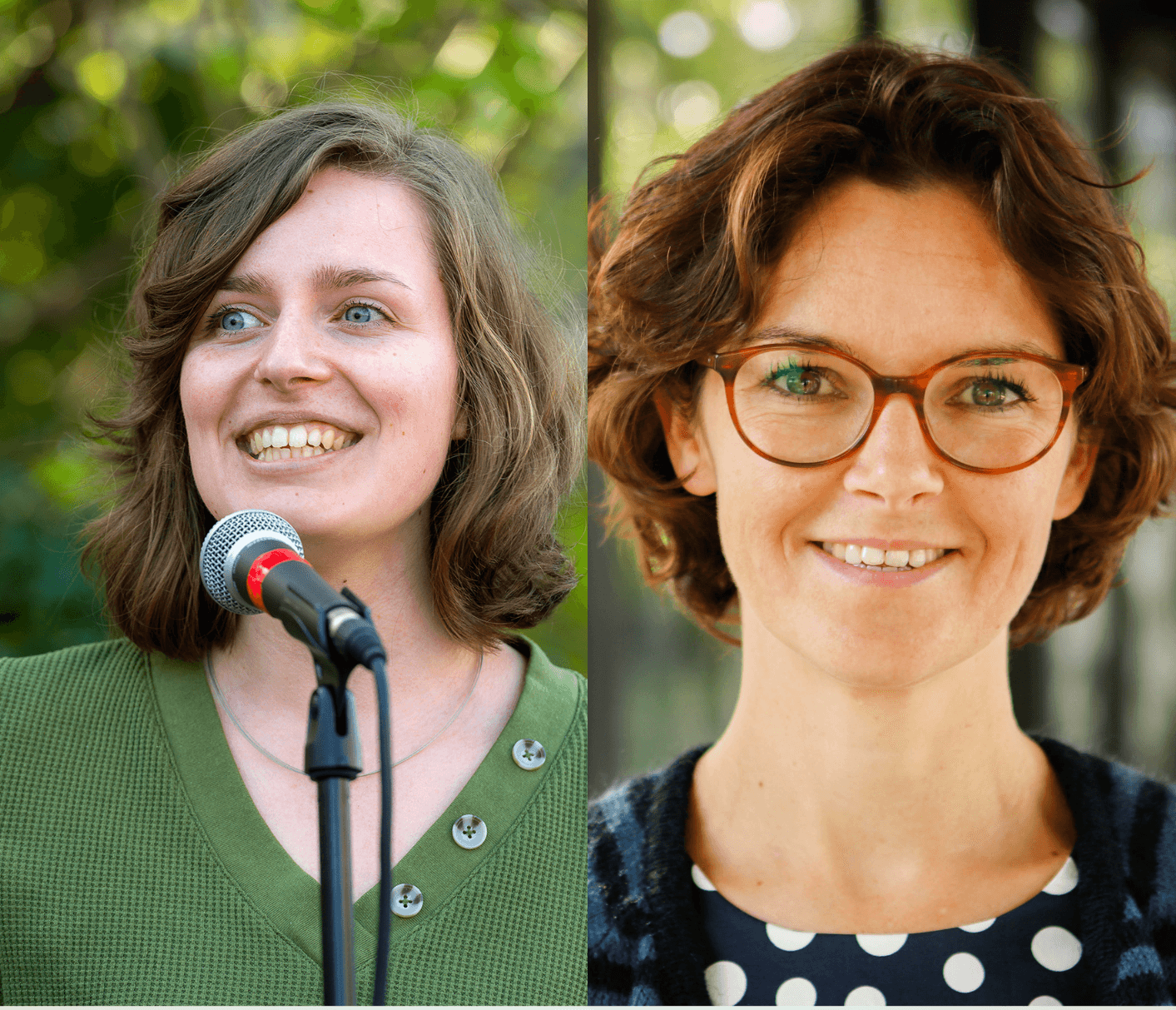 03 November 2023
Vania Lopez
Colloquium Series: Engaging audiences in conversations about quantum science and technology through metaphors
On 20 November 2023 the Centre for Quantum and Society organizes the next Quantum & Society Research Colloquium with Dr. Gudrun Reijnierse and PhD candidate Aletta Meinsma as our speakers on the lecture "Engaging audiences in conversations about quantum science and technology through metaphors".
Abstract: Quantum technology is an emerging research field that has been envisioned to have far-reaching positive as well as potential negative implications for society. Engaging the public in an early stage of the technology's development could prove to be very important, but a complicating factor is that quantum theory is highly abstract, complex, and even counterintuitive to what we see in our everyday lives. As a result, non-expert audiences might drop out of conversations about quantum science and technology because they (have the impression that they) are not able to understand the matter and consequently consider themselves to be unfit to engage in discussions about it. To facilitate societal engagement with quantum science and technology, accessible information is key.
One specific linguistic means to enable such accessible information is metaphor. Metaphors can be an effective linguistic, conceptual, and communicative tool in establishing connections between science and society, because they can make the abstract more concrete, the complex more simple, and the intangible more easy to relate to. Well-known metaphors to describe quantum concepts are Schrödingers cat, a flipping coin, and entangled dices. 
To date, surprisingly little research has investigated the effects of metaphors in communication about quantum science and technology. Quantum communication research constitutes an intrinsically interdisciplinary research field. In this talk, we therefore combine insights from quantum physics and linguistics/communication science to explore the role of metaphor in responsible and effective public quantum communication, addressing questions such as: To what extent do metaphors make quantum more accessible to non-expert audiences? How do metaphors contribute to audiences' attitudes towards quantum? Which risks are involved in using metaphor to communicate about quantum? And: how do quantum experts' preferred metaphors match or mismatch audience preferences? 
Location: Niels Bohrweg 2, 2333 CA Leiden
Time: 15:30-17:00 (including drinks). Online attendance is possible.
Interested in attending, or receiving updates about future events? Register here.
Bio
Dr. Gudrun Reijnierse (PhD University of Amsterdam, 2017) is an Assistant Professor of Language and Communication in the department of Language, Literature and Communication at Vrije Universiteit Amsterdam. As a linguist, Gudrun has >10 years of experience in metaphor research. After completing her PhD on 'The value of deliberate metaphor', in which she used corpus-linguistic and experimental methods to study the use and effects of metaphors in a range of contexts, her research focus shifted to the role of metaphors, and language use more broadly, in science communication. In recent years, she has (co-)authored studies on the use and effects of metaphor in COVID-19 communication, the language of fact-checking, the portrayal of physics in Dutch media, and framing of quantum in TEDx talks.
 Aletta Meinsma is a PhD candidate at Leiden University, The Netherlands. In her PhD project, she investigates the popular communication about quantum science and technology aimed at a wider audience. She is currently visiting Gudrun Reijnierse at Vrije Universiteit Amsterdam, studying the effect of metaphors in communication about quantum science and technology.
 Centre for Quantum and Society
The Centre for Quantum and Society is a knowledge and co-creation center to maximize quantum technologies' positive impact on society. We're part of Action Line 4 of Quantum Delta NL, a unique program that aims to put societal impact first. We facilitate ground-breaking research into the ethical, legal, and societal dimensions related to quantum technologies. We develop tools to assess quantum applications' impacts and develop governance approaches and guidelines. We support start–ups, small businesses, and corporate innovation teams in understanding the potential impact of quantum technologies on their sector, customers, and society. Last but not least, we initiate mission-driven innovation projects.
This monthly colloquium, organized by the Center for Quantum & Society of Quantum Delta NL, provides a platform for quantum & society researchers, aimed at building and broadening the community engaged in research on non-technical questions related to quantum technologies, including their development, applications, and implications. We will provide networking opportunities within the community, including with the aim to facilitate new collaborations.