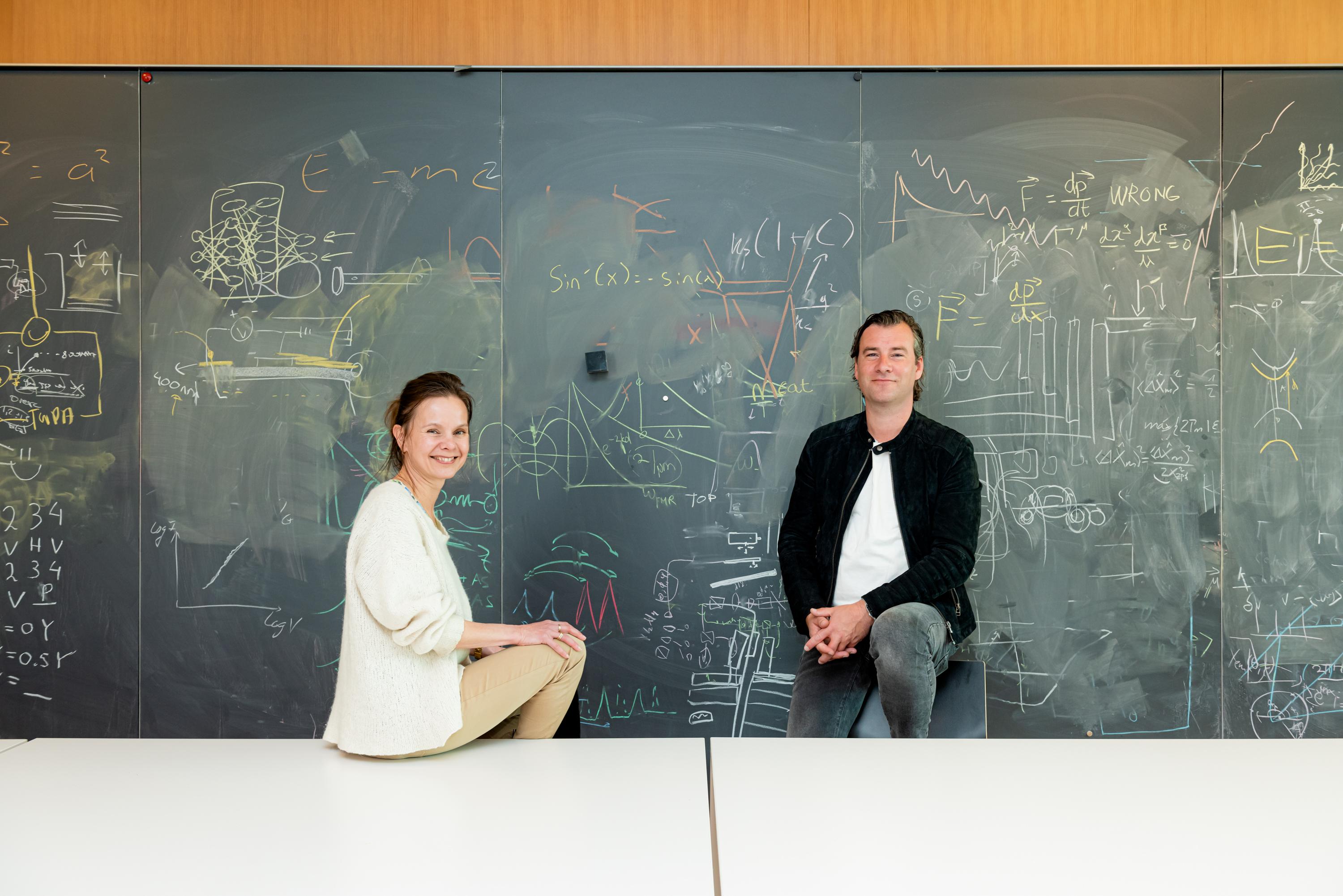 02 March 2023
€15 million fund launches to accelerate early-stage quantum technology startups in NL
2 March 2023, Amsterdam
The €15m QDNL Participations fund will help researchers turn their technology into VC-investable startups, and support more established companies

Funds are fully committed by Quantum Delta NL, a foundation committed to scaling the Dutch quantum technology ecosystem

'Infinity', a free, on-call support program has also launched to help quantum researchers spin out and raise their first investment
A new €15 million fund has been launched to help turn the thriving ecosystem of Dutch quantum technology research into venture-capital investable startups.
The QDNL Participations fund will invest in companies right across the quantum technology industry, including hardware, communications, and sensing technologies, as well as companies that supply components essential to the growth of the sector.
The fund will invest in early-stage quantum technology startups, typically leading the round with investments of up to €1.5 million. It will also help research teams launch startups based on their technology.
Besides that, the fund will offer €50,000 to teams developing promising quantum technologies, before they have even incorporated as a startup. Supplied via a SAFE note agreement, this funding will later convert into an equity investment when the startup is ready to move forward as a business. 
Backed by Quantum Delta NL, a foundation that exists to nurture and develop the Dutch quantum technology ecosystem, the fund is designed to provide researchers with the financial support they need to prepare their research for commercialization.
We want to get in very early and make sure that we protect and support founders by making sure the first check into the company is one of patience and support, because that's actually where the problems typically originate already.
Ton van 't Noordende
QDNL Participations Managing Director
The fund will primarily source its dealflow from research being conducted at leading Dutch universities: TU Delft; Eindhoven University of Technology; Leiden University; the University of Twente, and the University of Amsterdam.
On-call support for emerging quantum technology founders
In addition to the fund, Quantum Delta NL has also launched a new support program called Infinity, designed to help Dutch university researchers navigate the university spin-out process and raise their first funding round.
Infinity aims to build the best, most connected, sustainable quantum startup sector in the world by 2028.
Because the program isn't tied to a specific university, it is able to offer independent, expert advice on how founders can commercialize their research in the right way, with the right partners. And when it comes to fundraising, founders can tap into Infinity's network of more than 800 deep tech investors globally, including QDNL Participations.
"Research-based founders are not business people," explains van 't Noordende. "They receive slow, poor, even sometimes exploitative, advice that can limit or end their business progress, and grant-giving organizations do not foster commercial outcomes."
Unlike many support programs, this is support available as an 'on call' service as and when it is needed, and is completely free of charge. Infinity's launch builds on support van 't Noordende has already provided to notable Dutch quantum technology startups like QuantWare and QphoX.
"Worldwide venture capital investment into quantum technology has increased significantly in recent years, and the Netherlands is a hotspot for research and startups in the field. With our new fund and support program, we aim to get more of the country's world-leading research out of the lab and onto the market," says van 't Noordende.
"This program is about more than money. Quantum Delta NL cherishes young companies, and the Infinity team will provide them with the support they need to help the Dutch quantum technology sector achieve its enormous potential," says Carlo Beenakker, chair of the supervisory board of Quantum Delta NL.
Freeke Heijman, co-founder and Director Ecosystem Development at Quantum Delta NL, said: "Infinity and QDNL Participations have only one goal: to allow quantum startups to grow sustainably in the Netherlands, so that they can participate in the growing global quantum market. There are no other interests – which is why we have chosen to give the program its own profile. Startups can rely on the team to put them first and to handle information with the utmost professionalism and discretion. The fund is badly needed because in the Netherlands, it is still difficult to find investors with a long time horizon and knowledge of the market. In combination with investments in shared facilities like cleanrooms and R&D programs, Quantum Delta NL is building the best climate for startups."