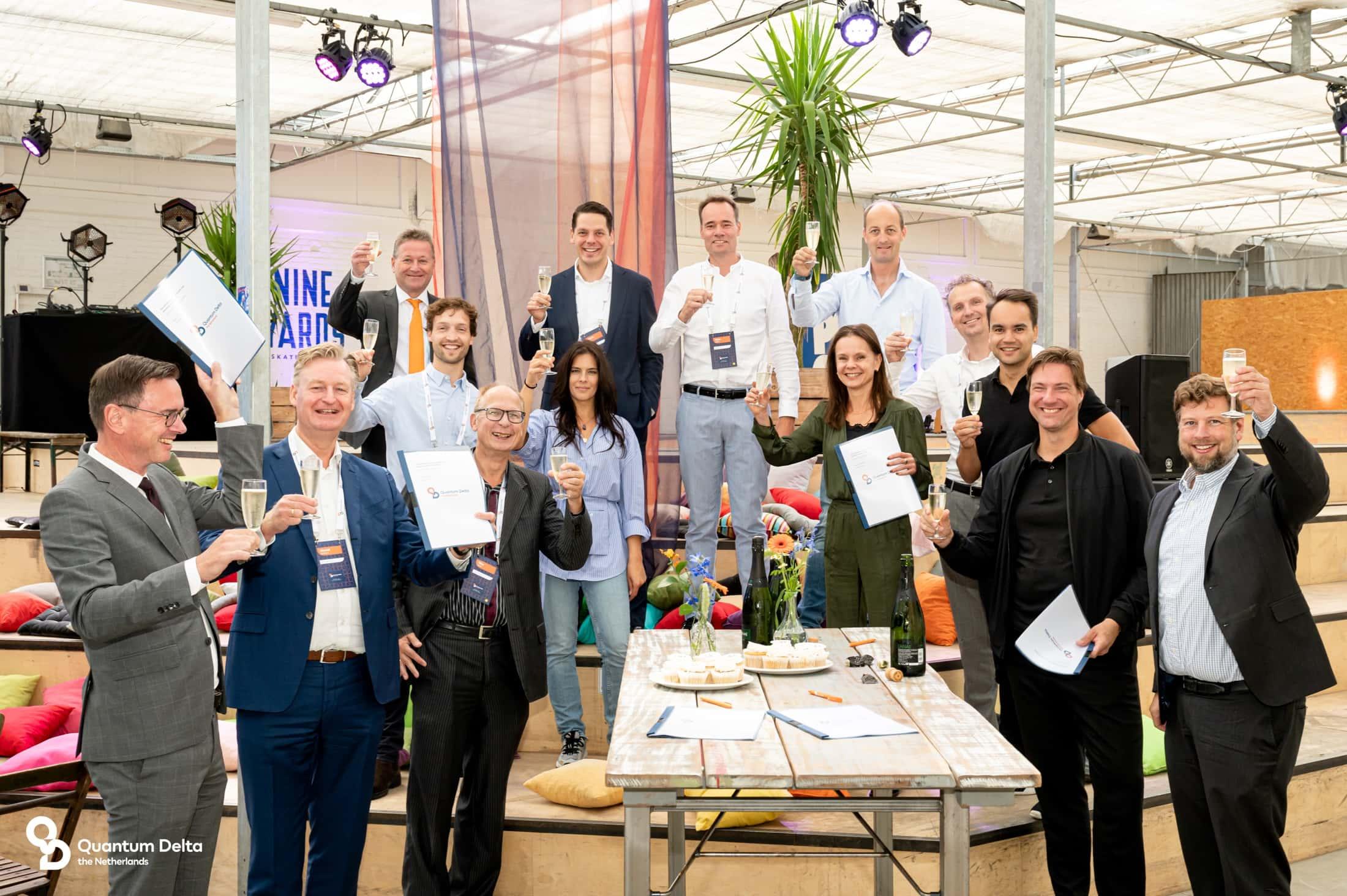 House of Quantum design team selected
Quantum Delta NL has selected the design team for the design of the House of Quantum, which is to be known as the smartest 12,000-square 'quantum meters' in Europe. The design team includes architecture firm Cepezed and engineering firms Deerns and Aronsohn. The three parties were selected separately on the basis of a European tender.
For this intended main building of the House of Quantum (HoQ), a plot has been reserved on the on the southern part of TU Delft Campus, where buildings designed by cepezed have been realized before. The intention is that the building will function as the physical heart of the Dutch quantum technology ecosystem, where science and industry meet and collaborate. A final go/no-go for construction will be given based on the final design, which will be delivered in the course of next year, and the development of the HoQ business case.
In addition to the above, HoQ will house several affiliated initiatives and facilities. These include testbeds for quantum computers, quantum networks and quantum sensors, which are shared high-tech research facilities in which Quantum Delta NL is investing substantially. This will give the industry access to high-tech facilities, for developing and testing quantum technology, many of which are too costly to implement individually. It will also house the world's first Centre for Quantum and Society: a both physical and digital environment where quantum community and society will collaborate on the ethical and societal aspects of quantum technology, with the aim of harnessing it for societal progress. Thus, companies, governments, civil society organizations, scientists and citizens will jointly develop ethical, legal and societal standards.
Further development of the HoQ will be done in close cooperation with the ASR Dutch Science Park Fund, which invests in commercially exploitable real estate located in Dutch science parks. This HoQ main building in Delft is expected to be finished in 2025.  Quantum Delta NL also aims to open HoQ locations in Amsterdam, Twente and Eindhoven. A first location in Delft will also open as early as coming November.