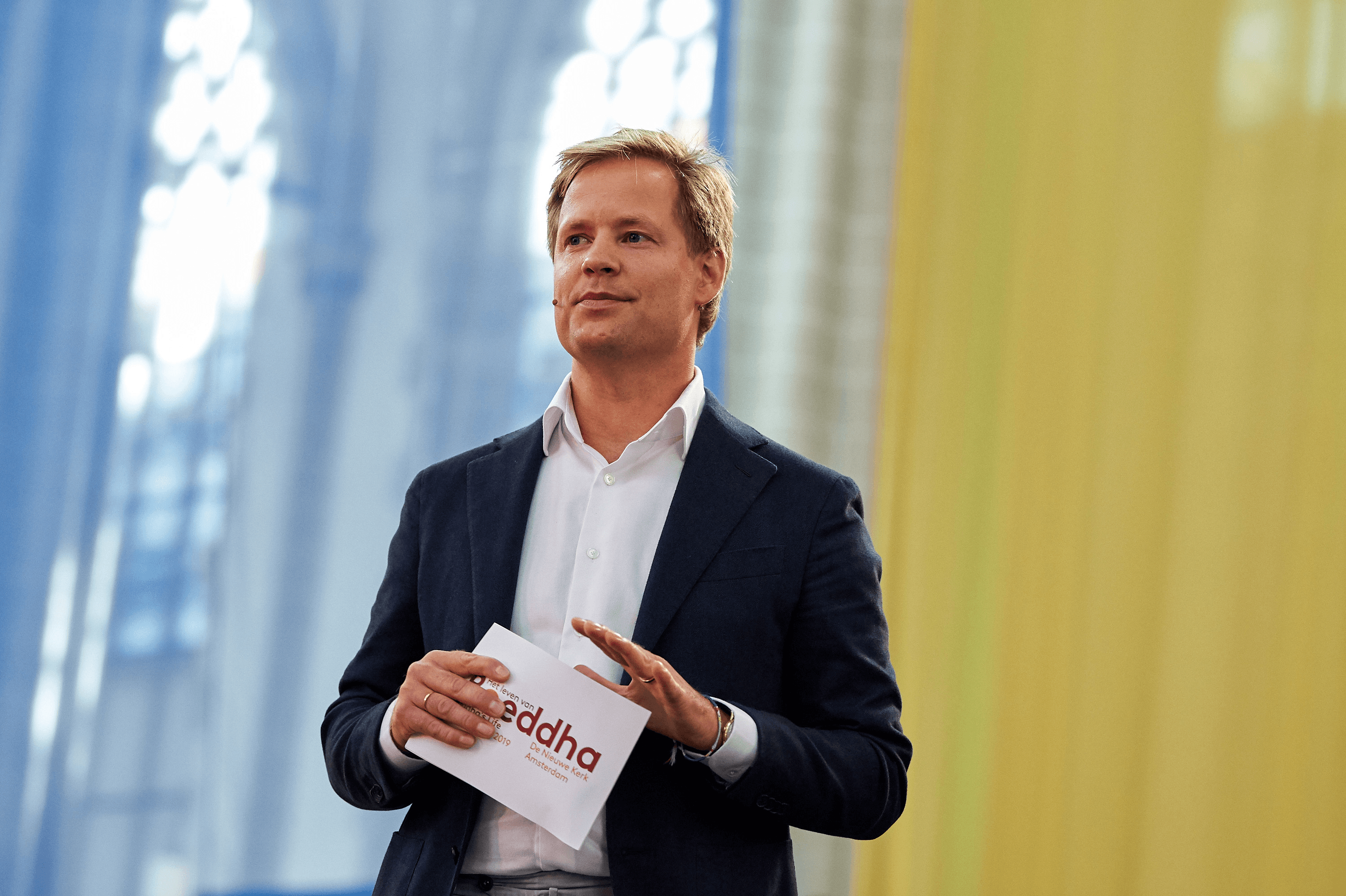 29 August 2023
Vanía Lopez
Meet Diederick Croese, the new Director of the Centre for Quantum and Society
On September 1st, Diederick Croese is taking over the role of Director of the Centre for Quantum and Society, to lead the efforts of steering quantum technologies for good. Diederick's professional drivers are deeply rooted in understanding the dynamics between technology and society and the Centre for Quantum and Society welcomes him to the team!
Diederick answered three questions for Quantum Delta about his role and perspectives when taking over.
Can you describe how your previous experience aligns with the intersection of technology development and society?
I've always been fascinated by ethical questions, what constitutes a good life, a good society, and a good organization. The rapid advancement of technology and its significant impact on society is just additional fuel for my passion to explore how these developments may influence our collective future.
For the past eight years, I've been engaged with SingularityU Benelux focusing on the potential of converging exponential technologies, like artificial intelligence, biotechnology, and nanotechnology.
In my new role, I'll be focusing specifically on quantum technologies, like quantum sensors, quantum communication, quantum computers, and quantum networks, to maximize the positive effects of new quantum applications while minimizing the negative effects.
What aspect of your upcoming role excites you the most?
I just love the mix of the technological, ethical, legal, and societal. I'm thrilled about the opportunity to bring together diverse perspectives to engage in deep dialogue and explore this uncharted territory. It's this learning journey that excites me, exploring the potential applications and societal implications of quantum advancements.
Quantum technology is still in a very early stage with a wide horizon for the development of its potential and even a risk of being overhyped. We need more use cases to accelerate our learning curve and develop frameworks or tools that help prioritize or resolve conflicting values that are often strongly context-dependent. Technology impacts all verticals and all sectors. Collaborating with all relevant actors to co-create and shape a common vision for the responsible development and utilization of quantum technology inspires me.
The global dimension also excites me, the fact that the Centre wants to develop world-leading expertise and international thought leadership as these developments go beyond borders. Societies might disagree about what a good life entails. We will involve policymakers, citizens, and public and private organizations to ensure that the values that we cherish and the principles that we uphold, will be upheld and protected in the future.
Considering your new position, do you anticipate any challenges?
One of the key challenges will be to ensure the effective utilization of resources to create real value for society. The Centre for Quantum and Society has just started and has very ambitious goals. The challenge will be to scale our value beyond our resources, leveraging our network both within Europe and on a global scale to create meaningful impact.
As quantum technology gains momentum, it's crucial to communicate its potential and implications to policymakers, researchers, and citizens. Achieving tangible outcomes and fostering a sustainable dialogue might be a complex task. However, I'm confident that by raising awareness, focusing on targeted initiatives, and developing valuable tools, we can navigate this challenge successfully.