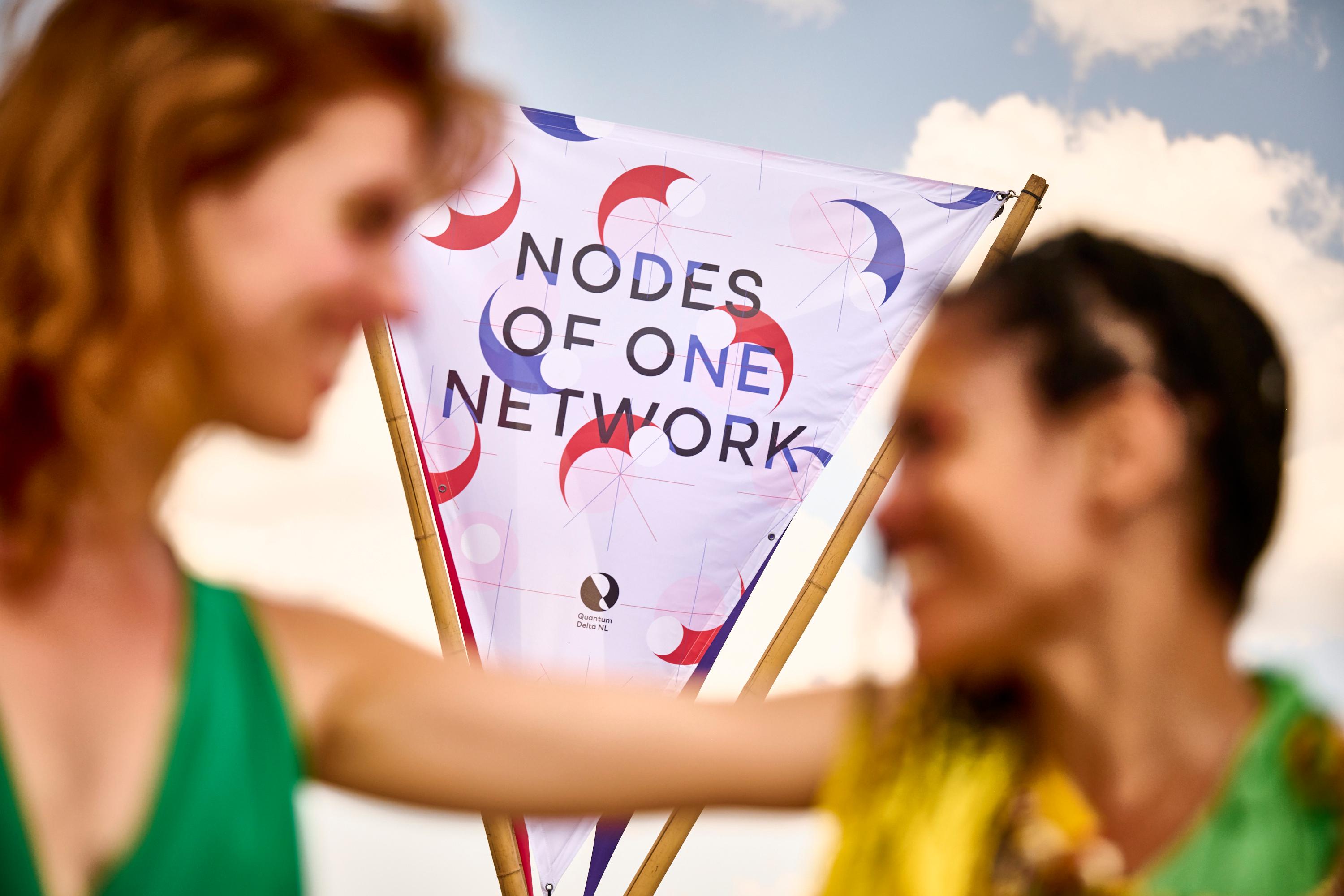 22 June 2023
Juliette de la Rie
Nodes of One Network, the 3rd edition!
As Quantum Meets' main event, we celebrated the 3rd edition of our annual Nodes of One Network event. Our ecosystem came together to connect with old and new friends, discussed progress and celebrate this incredible community!
Some special highlights:
Gesa Welker of the Delft University of Technology, Lucas Visscher of the Vrije Universiteit Amsterdam, Rianne Lous of the Eindhoven University of Technology, and Ewold Verhagen of AMOLF pitched their exciting, daring quantum research.

12 expert breakout sessions on everything from startup growth, inclusion and culture to the latest on computing, sensing and networks.

Our community shared beautiful stories with each other on other community members that made a lasting impression or empowered them in some way.

Freeke Heijman-te Paske and Ton van 't Noordende hosted a surprise session with special guests Constantijn Van Oranje-Nassau and Chad Rigetti on growing a quantum business, tech transfer & the current state of the Dutch landscape.

View a full photo recap of the day via the button below.