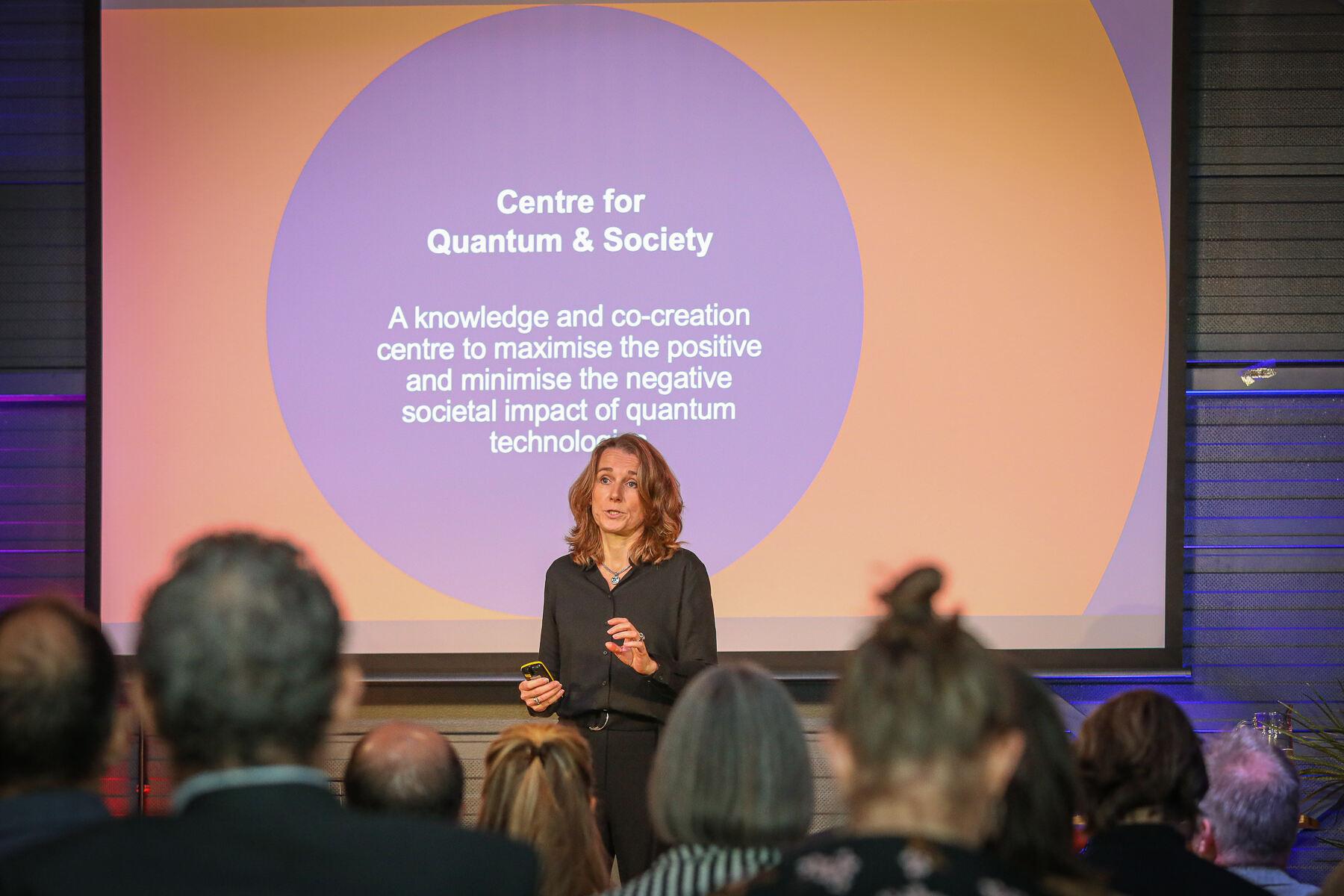 07 September 2023
Center for Quantum & Society
Quantum & Society Open Call 2023 – Open for submission from September 18
The Quantum & Society action line and the Centre for Quantum & Society are organizing a call for proposals. With this call, we want to offer the QDNL ecosystem assistance and funding to develop ideas for accelerating the positive impact of quantum technologies in society, while inviting applicants to become active members of our co-creation community.
Our aim is to fund two types of activities:
Boost Awareness

Tangible Creations
Boost Awareness involves activities that specifically aim to increase the awareness within a larger target group about quantum technologies and in particular what the ethical, legal, and societal consequences of their use might be. Examples include organizing Town Hall Meetings, workshops, debate sessions, public lectures, exhibitions, campaigns, etc.

Tangible Creations are activities aiming to develop tools, demos, games, and other ways through which a larger audience can experience and interact with quantum technologies, and in particular their implementation to achieve impact in society. It is important to note that we do not wish to just fund technology development but rather further a positive societal impact.
Proposals can be submitted from September 18 until November 18 by sending an email to cqs@quantumdelta.nl. We intend to communicate the funding decision in the 2nd week of January so that projects can start at the beginning of 2024.
More information about the goals and conditions of the call can be downloaded below as well as the template for proposal writing and submission.