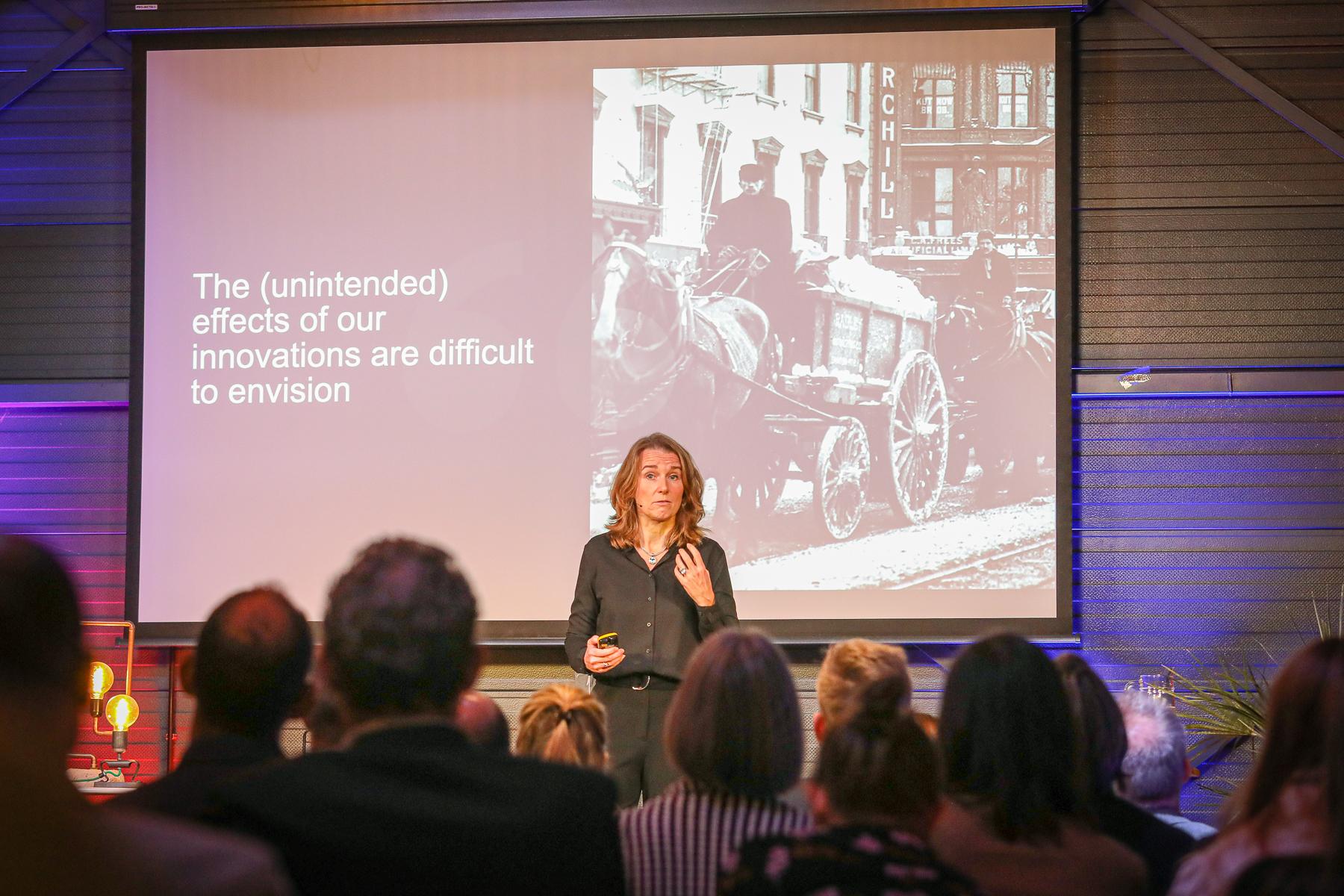 07 July 2023
Vania Lopez Diaz
Launch of Topical Collection "Quantum Society" at Springer Nature Group
The Centre for Quantum and Society (CQS) announces the launch of its groundbreaking topical collection, "Quantum Society," in collaboration with Springer Nature Group. The collection will be open for submissions from July 1, 2023, until July 1, 2025, providing a unique platform for researchers and scholars to explore the development, assessment, and guidance of quantum technologies and their impact on the digital society.
The collection aims to identify and address the moral, legal, societal, and governance concerns surrounding quantum technologies, as well as delve into scientific breakthroughs and potential solutions for societal challenges and political disruptions that may arise. The papers accepted for publication will be featured under the heading "Quantum Society," with CQS research lines leaders Pieter Vermaas, Julia Cramer, and Joris van Hoboken overseeing the editorial process.
"We are excited to launch the 'Quantum Society' collection to create a dedicated outlet for research on the ethics, legal aspects, and societal implications of quantum technologies," said Pieter Vermaas, one of the editors of the collection. "With the increasing focus on ELSA research on quantum both nationally and internationally, we anticipate a surge in academic publications and white papers. It is crucial to establish new channels to compile this growing body of knowledge."
Springer Nature Group, a renowned publisher committed to advancing scientific research, has been chosen as the ideal publication for this collection. After four months of careful exploration, it was determined that a topical collection within the general journal Digital Society would provide the most fitting platform for the collection's goals.
"The collaboration with Springer Nature is instrumental in shaping the academic relevance of our centre," stated Pieter Vermaas. "By providing an outlet for academic and policy work on ethical, legal, and societal aspects of quantum technologies, this collection will further establish the Centre for Quantum and Society's international leadership and visibility."
Researchers and experts interested in submitting their work to the "Quantum Society" collection can find more information here. The collection welcomes a wide range of formats, including academic papers, position statements, white papers, and policy documents. Submissions will be accepted through Editorial Manager, with authors asked to select "TC-Quantum Society" during the submission process. The topical collection will remain open until July 1, 2025, and will assess submissions on a rolling basis.