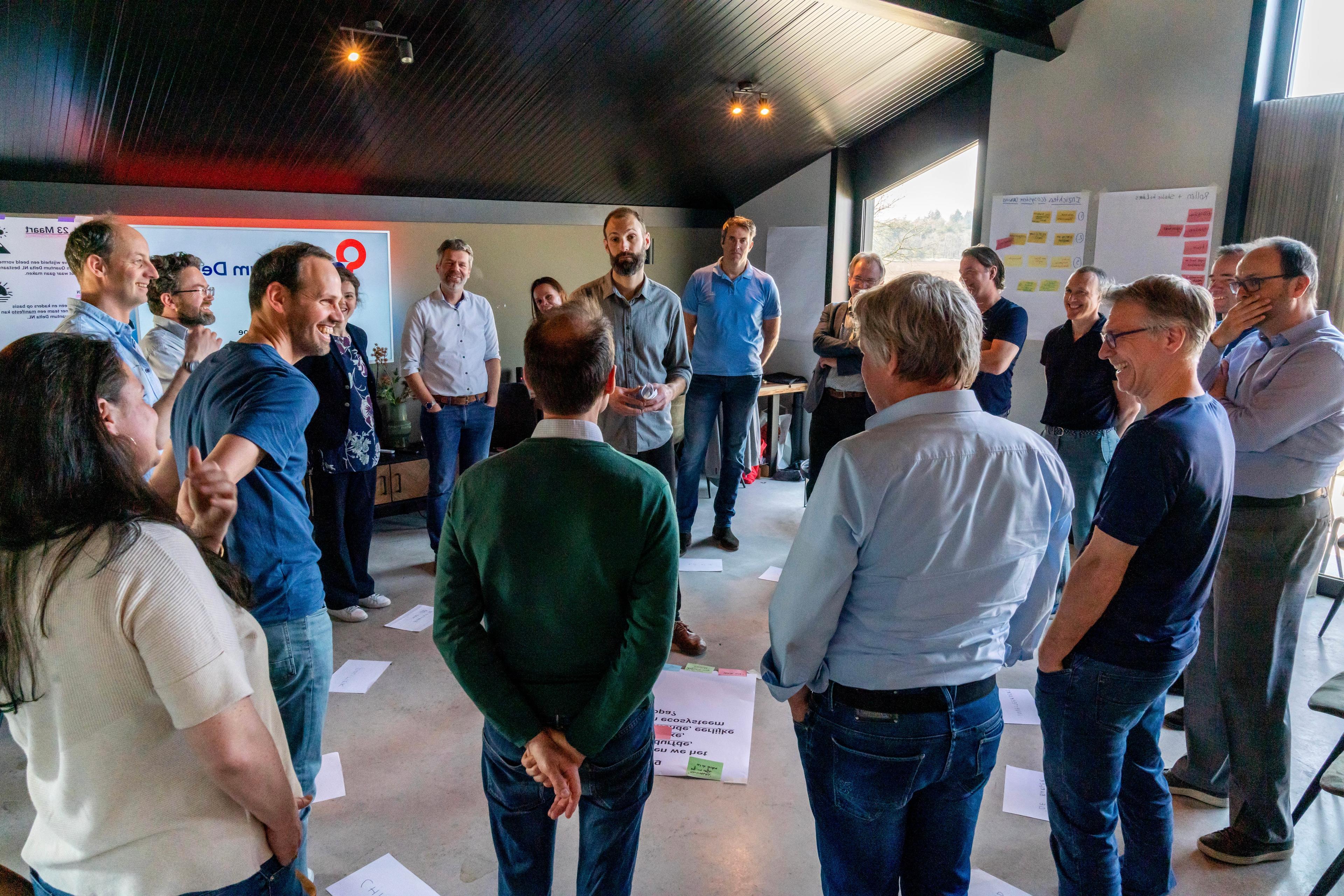 FIVE HUBS: DIFFERENT FOCUS, ONE GOAL
Although the Netherlands is a small country, it possesses significant expertise and advanced facilities in the realm of quantum technology. The nation's distinct knowledge and innovation landscape is primarily supported by five specialized – yet interconnected – innovation hubs: Delft, Eindhoven, Leiden, Twente and Amsterdam.
Each hub contains research institutes, universities, companies and start- and scale-ups. All these parties have a strong focus on collaborative research and innovation, not just with one another but also with national and international enterprises.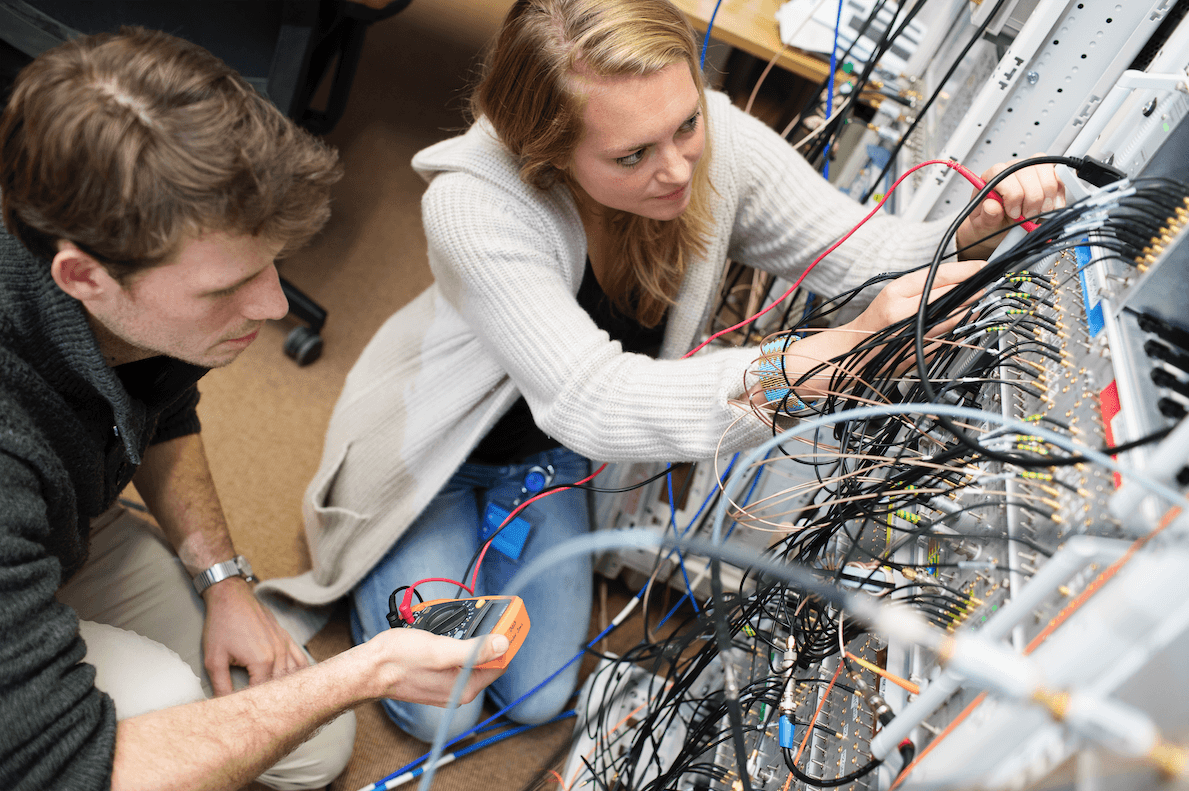 Five interconnected hubs
Delft Hub
Quantum Delft is a unique local ecosystem that has been decades in the making: a hotspot for excellent scientists, engineers and entrepreneurs who rigorously lead the way in quantum technology, with QuTech as the central player.
Learn more about our Delft hub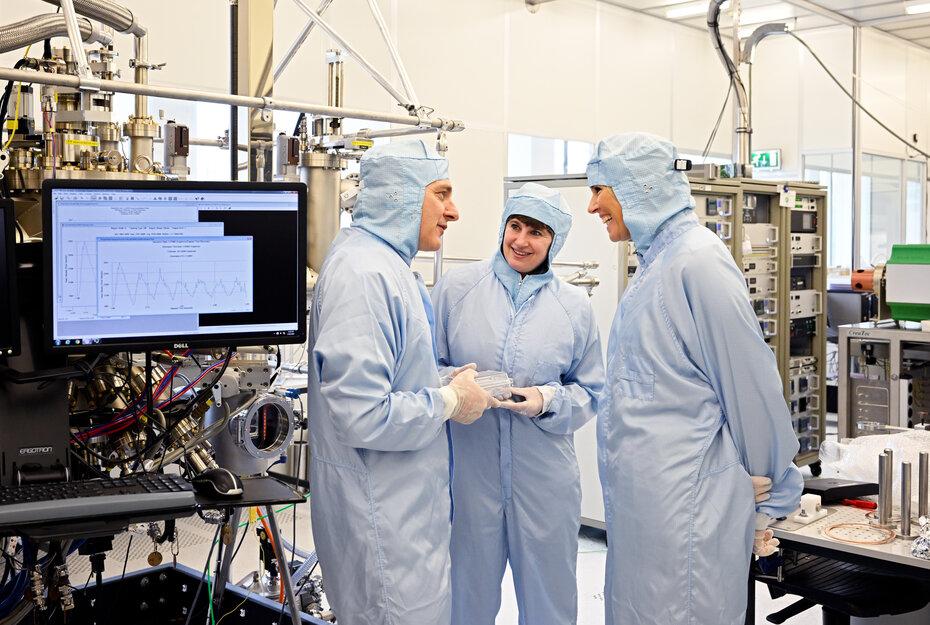 Five interconnected hubs
Eindhoven Hub
The Center for Quantum Materials and Technology Eindhoven (QT/e) is at the heart of the quantum technology hub in the high-tech Brainport ecosystem, where implementation of quantum-enabling technologies is a priority.
Learn more about our Eindhoven hub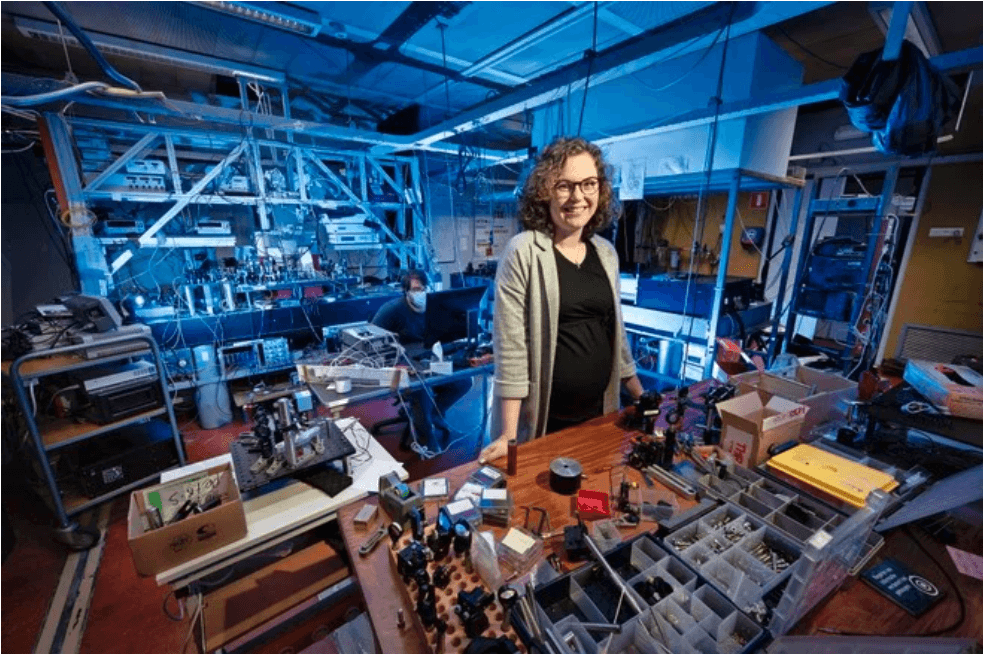 five interconnected hubs
Leiden Hub
Quantum Delta Leiden offers expertise that covers the entire spectrum from algorithm design, through real-world implementation, to applications, tailored to the specific computational needs of the industrial partner. Also, Leiden has great expertise on the interaction between quantum technology and society.
Learn more about our Leiden hub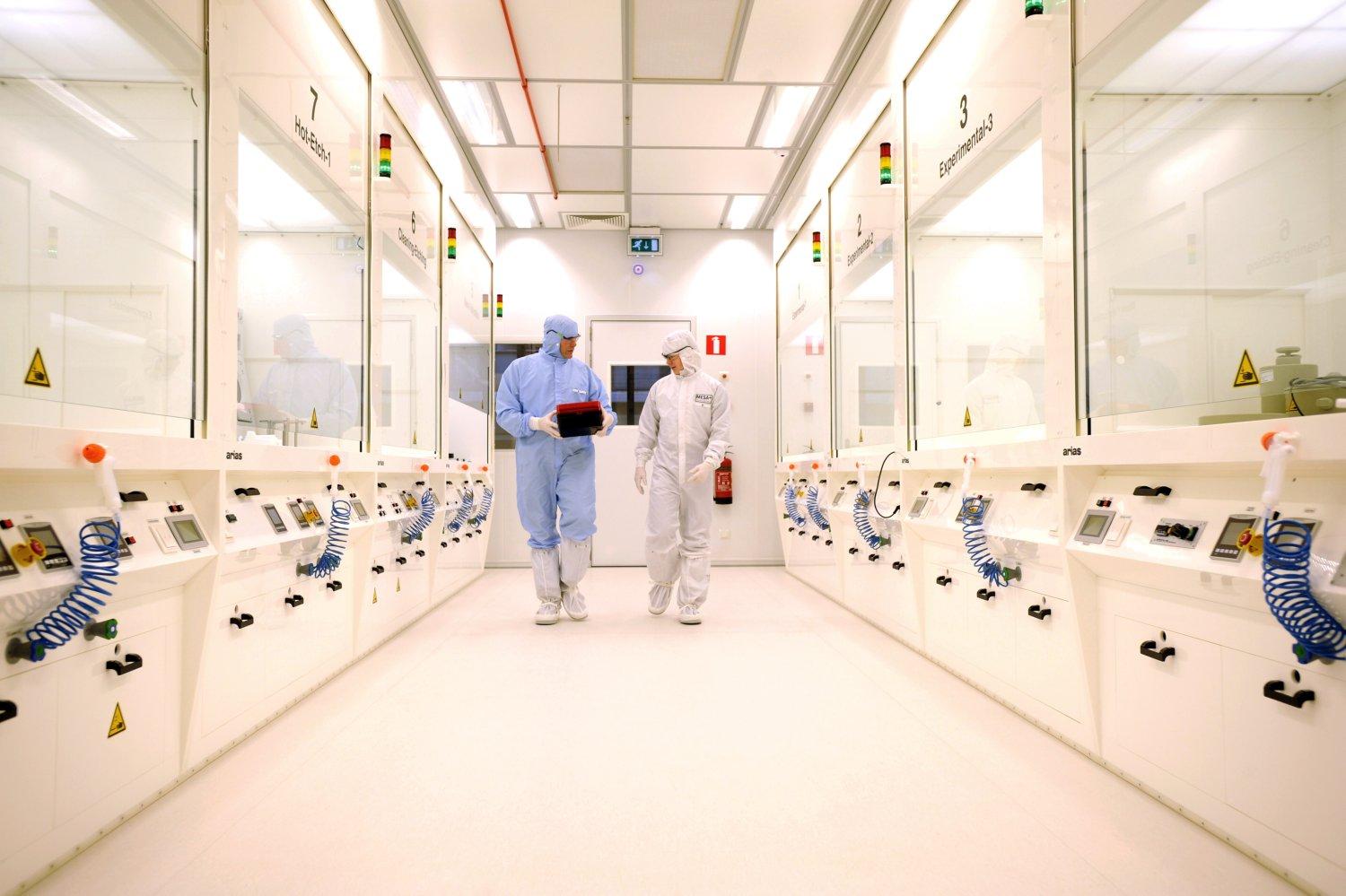 Five internconnected hubs
Twente Hub
The hub in Twente embraces the strong ambition to gear nanotechnology towards the second quantum revolution. The technology focus is on nanotechnology for quantum applications, in particular quantum photonics and quantum electronics.
learn more about our Twente hub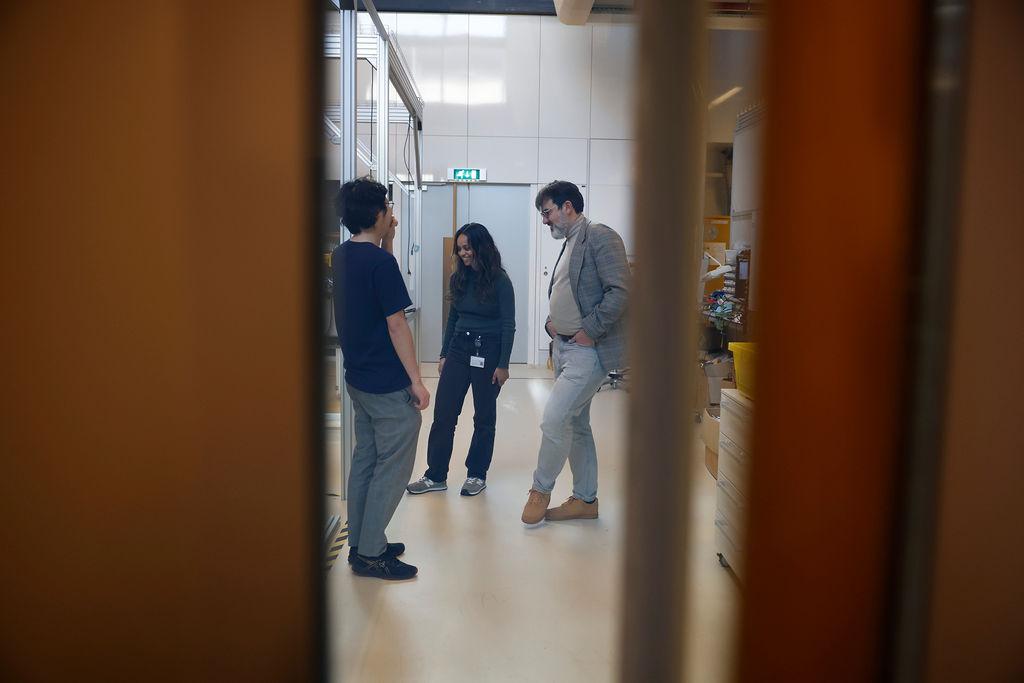 Five interconnected hubs
Amsterdam Hub
Quantum Amsterdam is the gateway for companies to explore quantum software, quantum sensing and quantum simulation opportunities, with QuSoft as the central player. From identifying and validating use cases to developing & testing prototypes, towards strategic roadmaps for an actual market introduction.
Learn more about our Amsterdam Hub