Talent & Learning Centre Delft/Leiden
Quantum Talent & Learning Centre Delft/Leiden (QTLC-D/L)
The Quantum Delta Talent & Learning Centre Delft/Leiden aims to have knowledge of all educational activities and projects related to quantum in the South Holland region. The TLC serves as both a broker and resource center and it will connect businesses, educational institutions, and research organizations to facilitate collaborations.
South Holland stands out as a strong quantum technology region and the time has come to translate fundamental research into practical applications and scale up these efforts. The quantum-related business landscape is expanding rapidly, resulting in a rising demand for a workforce that is knowledgeable in the quantum field. However, there's also a need for professionals with more practical backgrounds and a broader knowledge beyond quantum mechanics. Hence, the TLC has an inclusive and expansive vision. We aim to embrace not only physics programs but also disciplines that intersect with quantum technology, such as electrical engineering and ICT. Furthermore, we place a significant emphasis on inspiring vocational education (MBO).  
With the collaboration of Leidse Instrumentmakersschool (LiS), The Hague University of Applied Sciences, TU Delft, and Leiden University, the TLC Delft/Leiden is in an excellent position to collectively shape the future of quantum education.   
Ongoing projects
QuantumRules!
This programme offers secondary school students the opportunity to do experiments in quantum mechanics in order to learn more about it and its applications.
Teacher Internships
A unique opportunity for teachers to become interns, dedicating for example one day per week to immersing themselves in the operation of a quantum-related company. This experience will enable them to better understand the expectations for their students and the skillsets required to work at such a company. Simultaneously, companies will establish stronger connections with educational programs and potential future employees, all while benefiting from free expertise. If you are interested in offering or participating in a teacher internship, please contact Hilde Wijngaard (h.h.wijngaard@hhs.nl).
Quantum Vocational Training
Building quantum computers demands the expertise of vocational students. Our mission within AL-3 is to bridge universities, colleges, and vocational schools. The Leidse Instrumentmakers School (LiS) plays a pivotal role, using growth fund resources to nationally coordinate vocational education, focusing on qualification assessment and fostering institutional collaborations. In this vision the LiS is for example organizing workshops for MBO teachers in order to get more vocational schools involved.
Company visits
In early 2024, we will arrange visits to quantum companies for students from affiliated educational institutions. Students will have the opportunity to interact directly with the companies in small groups, gaining insights into the workings of a quantum company. If you would like to participate, please reach out to Hilde Wijngaard (h.h.wijngaard@hhs.nl).

Currently available educational programme(s)
Check out the currently available quantum educational programmes in our region below ↓
National Reach, International Impact
With strategic positions in Delft/Leiden, Amsterdam, Twente, and Eindhoven, our TLCs work in tandem with local educational entities and industry partners. Each centre is tailored to address local requirements while benefiting from a broader TLC network. Being an integral component of the QDNL ecosystem, we leverage resources from national to international scales.
Discover more about our regional TLCs and join us in this quantum journey!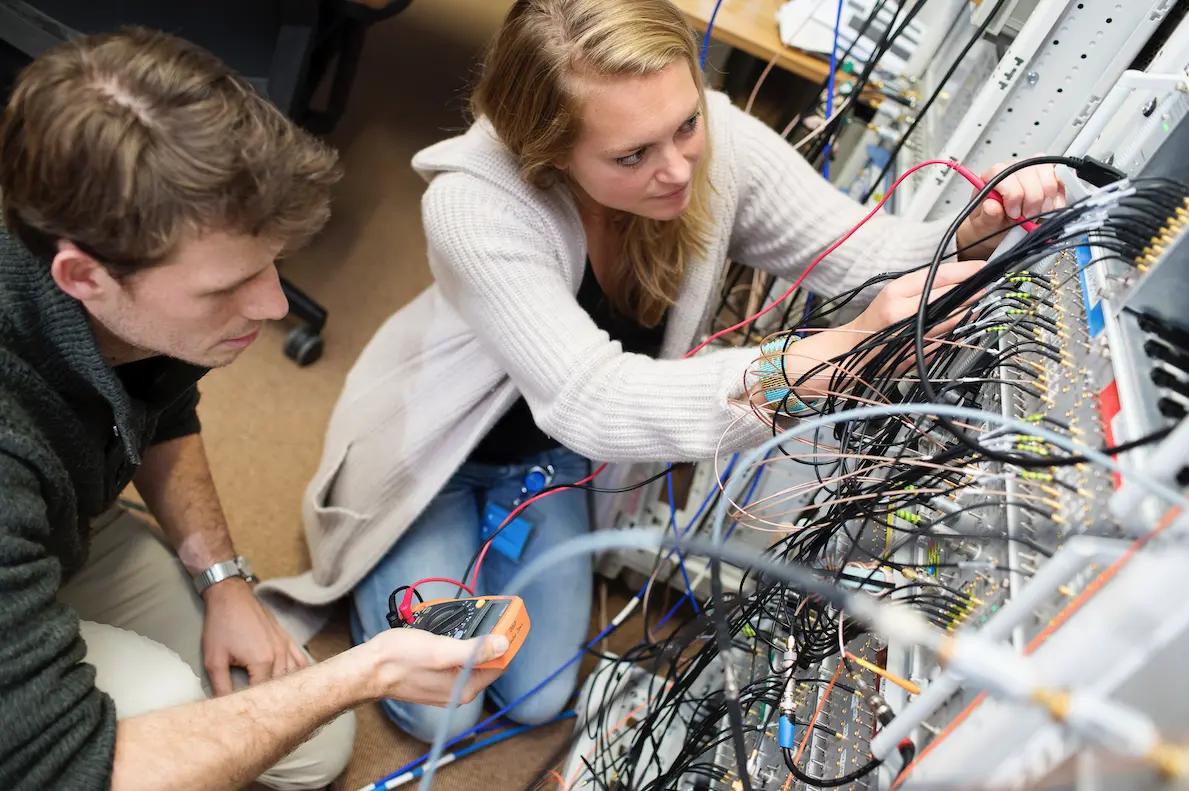 Learn more about the Delft quantum hub
Quantum Delft is a unique local ecosystem that has been decades in the making: a hotspot for excellent scientists, engineers and entrepreneurs who rigorously lead the way in quantum technology, with QuTech as the central player.
Go to page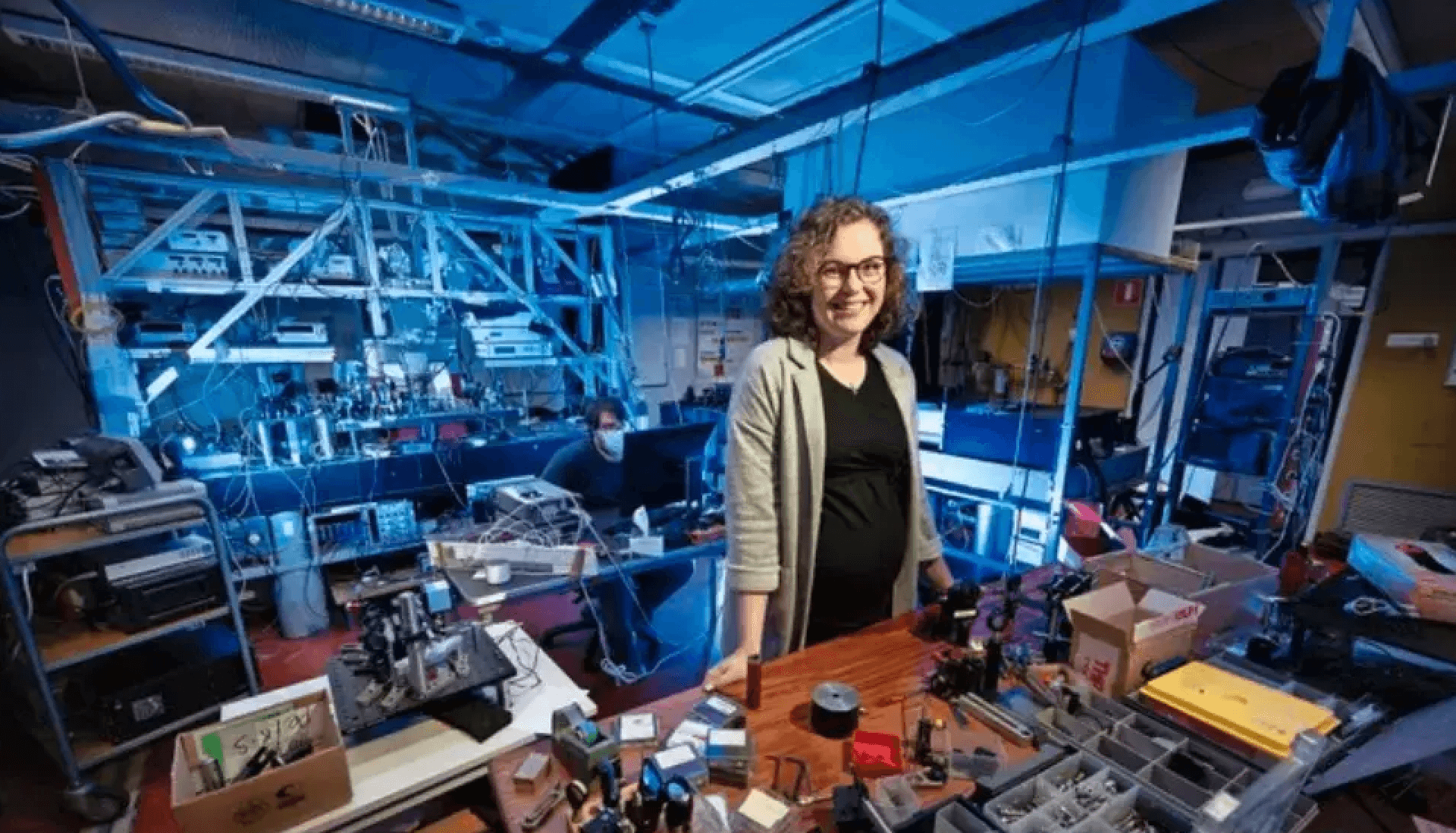 Learn more about the Leiden quantum hub
Quantum Delta Leiden offers expertise that covers the entire spectrum from algorithm design, through real-world implementation, to applications, tailored to the specific computational needs of the industrial partner. Also, Leiden has great expertise on the interaction between quantum technology and society.
Go to page